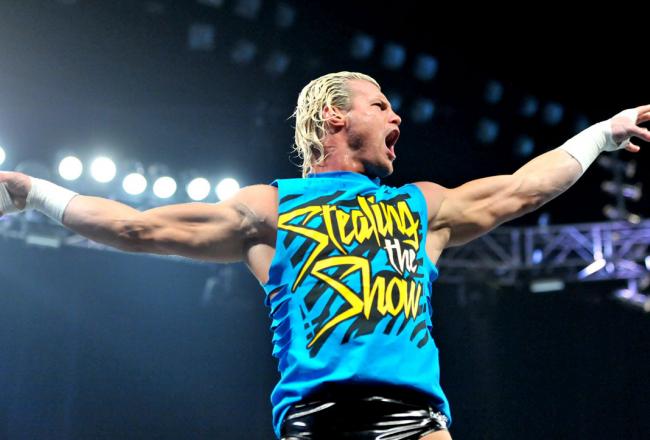 Fist of all, a big "Thank you!" to the incomparable Louis Tully for filling in last week. Tonight's edition of WWE Main Event has three matches hot off the press!
1. Intercontinental Champion Curtis Axel vs. Dolph Ziggler (non-title match)
One of the wildest developments of late has been the addition of Ryback to the "Heyman guys" stable. Expect The Big Guy and Mr. Heyman himself to accompany the IC champ to the ring for his match with the show-off. Many have decried Dolph's move away from the WHC scene, but he still put on entertaining matches with the likes of Big E Langston and Dean Ambrose. Tonight should be no different, as he squares off against Curtis Axel for the first time.
2. Kofi Kingston vs. Fandango
It's been hard to get a read on both of these performers in recent weeks. Sometimes they win, sometimes they lose, and in the case of Fandango, sometimes they simply waltz into the sunset before the match is over. Perhaps a win tonight could help one of these competitors establish a more permanent momentum. Or at the very least, Fandango could finish a match.
3. Damien Sandow vs. Justin Gabriel
Poor Damien Sandow. It seems the Uncrowned Champion has done nothing but lose since winning his MITB briefcase. He hopes to break that cold streak against WWE Main Event mainstay Justin Gabriel.