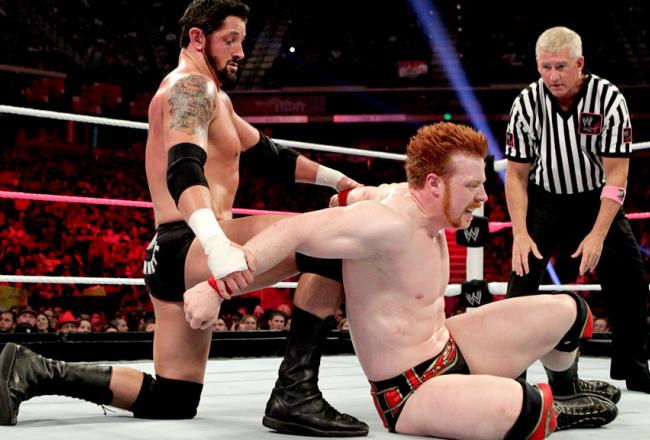 In tonight's episode, Intercontinental Champion Wade Barrett makes his return to WWE Main Event, headlining a stellar three-match card.
1. IC Champion Wade Barrett vs. Sheamus (non-title match)
Fresh off of a beat-down from the Miz, Wade Barrett's week doesn't get any easier as a match with the Celtic Warrior awaits him. Luckily for Barrett, the prestigious Intercontinental Title is not on the line in what should be an entertaining matchup between two brutes.
2. Antonio Cesaro vs. Justin Gabriel
Main Event regular Gabriel takes on former US Champion Cesaro in what should be a terrific match. These two wrestlers had some memorable moments on WWE Superstats back when Cesaro had just debuted (and was still being accompanied to the ring by Aksana). Also, as Cesaro's being featured less on Raw and Smackdown, he's guaranteed to make the most of his lone televised match this week.
3. 3MB vs. R-Truth and Tons of Funk (Brodus Clay & Tensai)
Since 3MB (apparently) loves to makes music and Truth and Tons of Funk love to dance, it's surprising that they're always at odds. Despite that natural compatibility, don't expect any new friendships to form during this trios match.
ALSO, *rumor* has it a certain "must-see" WWE Superstar will be making a cameo tonight!